FRIDAY NIGHT FUNKIN GOING FORWARD
---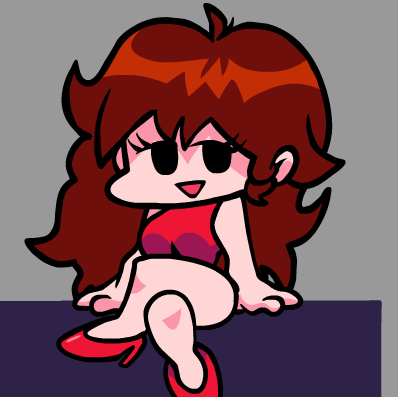 WOAH HEY
If you're reading this now, I made a COOL rhythm game for Ludum Dare 47! It's called 'Friday Night Funkin' and it's like DDR / parappa and its all cartoony and styling and pretty awesome.
For those of you that are reading this that have already played it, uhhh I updated it just now to also have a WINDOWS build, if you're in the mood to download some malware dope and fun game. Also updated the HTML5 web version. Before I actually compiled it in debug mode, if people wanted to hack around with the debug bullshit, they could have! Thatd be cool to keep in, but instead I exported it in the final compiler bullshit. IDK what it all means, but should sliiiiightly improve performance if you were strugglin.


One thing that's strange is that the response or reception or hype or whatever you wanna call it for the game has been pretty wild. Even before the game was done it was getting pretty massive attention on Twitter, and then when we finished it up for the Ludum Dare, it got even more attention. It's been a wild ass few days, last Friday was just when I felt in the mood to make a game for Ludum Dare, and just acted on my whims, got my boys in, and just cooked up a little rhythm game. Life comes at you fast as they say. Anyways, with that all being said I think it's obvious that we're all going in on this project. Lots of potential and possibility. Not just because it's getting attention (that is nice and inspiring tho) but we were planning to keep cooking on this, even before it started doing numbers on Twitter. SO the game in it's current form I made sure to write the code so it's not absolute hell to touch for a larger project, but even if it was, whatever it would just be a weekends worth of work. I feel like the past 4 sentences have been worthless.

BUT LONG STORY SHORT, you know ur boys in here cookin. Love the fanart, and I especially love everyone's suggestions and ideas, so feel free to hit me with em. You can hit me in these comments, on twitter @ninja_muffin99, or on Discord, ninja_muffin#9104 . Talk to me about anything lov talkin about games an shit.

AND I WONT EVER STOP SAYING THIS but I made this game with PhantomArcade, evilsk8er, and Kawaisprite, so go give them all love. Specifically give kawaisprite love because he popped the music onto his BANDCAMP, so go peep his page and his other good ass music while ur at it, ALL his stuff is PAY WHAT YOU WANT to download, so go CRAZY. (album recommendation is Chuckie Finster and Future Series OST, go listen to both of those while ur on his page)

TO WRAP SHIT UP
Game is getting cooked, very cool to see everyone love the game and its ideas so much. Windows builds are available if u want better performance, or you just like downloading things lol.

Get Friday Night Funkin' (Ludum Dare Prototype)